Simply the Finest!

If you have ever purchased bicycle or mountaineering gear, or even bought a simple bookpack, you can probably agree that as a consumer you are faced with a myriad of choices of products from numerous companies, many of whom offer high-quality products, reasonable prices, and innovative designs. Oftentimes it is difficult to see a difference among the many choices offered to you.

Jandd is different. Our way is to use the highest-quality materials available and stay on the cutting edge of materials and manufacturing technology. The Jandd difference is best demonstrated in six critical components of our products: thread and stitching; seam tape; material; hardware, foams, and webbing; bar tacks; and zippers.



Thread and Stitching
Jandd uses only 69, 92, and 138 bonded nylon thread for its fantastic strength and resistance to decay and mildew. We've enhanced our product by adding a scented wax coating to sew better and seal holes as products are sewn. We sew all stress points and external pockets at least twice to ensure that our products will last a lifetime. All Jandd stitching is 8 to 10 stitches per inch; any less would snag and work loose, any more would perforate and damage the material.



Seam Tape
All exposed seams on Jandd products are taped with a lightweight webbing material, which is folded over the seam to eliminate fraying. This process adds a second row of stitching, resulting in additional strength and durability, as well as a neater finished product.



Material
Jandd uses Dupont Cordura®, a remarkably durable and exceptionally strong fabric woven from petroleum-based filament fibers. Cordura® is essentially the high-tech replacement for the canvas duck fabric of old. It is significantly lighter, resistant to mildew, and up to ten times more abrasion-resistant than cotton canvas. We use 500-denier Cordura® (instead of the 1000-denier that was common years ago), for several reasons. First, the smaller denier corresponds to a tighter weave, which holds seams and water-resistant coating better and longer. The smaller-denier Cordura® also has a softer "hand", making it less abrasive against the skin. Finally, 500-denier Cordura® has 81% of the abrasion resistance of the 1000-denier, with all the added advantages mentioned above.

We coat the finished fabric for water repellency with 1.5 ounces per square yard of Hydrothane™, an environmentally sensitive water-based coating. Some manufacturers might tell you that coatings do not matter; actually, they do, as a Mullins test would demonstrate. The Hydrothane™ coating provides Jandd products with superior water repellency. When water-repellant just isn't enough, certain products in our Hurricane line, such as dry bags, stuff sacks, and panniers, keep equipment bone-dry for an extremely affordable price.



Hardware, Foams, and Webbing
Jandd uses strong, lightweight, impact-resistant Duraflex® buckles from National Molding on all of our products. Both the reticulated and thermal cross-linked foams and plastics in our products are the most technologically advanced and environmentally sound available. No CFCs are used in the production of our foam products. In addition, National Molding is extremely waste averse and recycles the bulk of the scrap material produced during the formation process. Most of our webbing is 100% nylon with a resin finish and is selected on a product-by-product basis for maximum strength, comfort, and functionality.



Bar Tacks
Bar tacks are among the best ways to strengthen any bag. Each Jandd bar tack is comprised of forty-two stitches, which produce an average holding strength of 350 pounds. Because bar tacking is so labor intensive, many companies use bar tacks sparingly and only on major stress points. By comparison, some Jandd products have over 100 bar tacks, yet another component of the Jandd difference.



Zippers
Because zippers are the only true moving parts on most bags, they are the component most prone to problems or failure. At Jandd, we strive to continually improve the performance of the zippers and therefore, the overall performance and durability of our products. We use Ideal #9 melted-loop zipper; this unique zipper is the most abrasion-resistant product we have ever found. On lighter-duty applications, we use Ideal #6 zippers. Zipper heads are constructed of oxidized coated nickel/zinc alloy for strength and durability; to reduce the jingling noise inherent in most packs and bags, we have removed the metal pull-tabs from the zipper heads and replaced them with nylon cords, to produce what we call 'stealth' zipper heads. Jandd Mountaineering and Ideal Zipper Company brought stealth zipper technology to the market. Now, all zipper companies offer this innovation, and many companies have emulated what Jandd created.

About the company
David Sisson, a student at the University of California, Santa Barbara, founded Jandd Mountaineering in 1983. An avid outdoorsman, David took a leave of absence from school and set out to write a book about backpacking in the Los Padres forest. This adventure led him to the invention of his first product, called the Topolite, which was a nylon tube designed to store and carry rolled maps and attach to the outside of a pack. The name, "Jandd", was coined from the combination of David's initials and those of his girlfriend (at the time), Joyce. "J and D" became "Jandd" when they split in the fall of 1983.

Jandd grew rapidly throughout the next decade and today manufactures nearly 200 products, for activities ranging from adventure travel and mountaineering, to bicycle touring, commuting, and off-road cycling. We are now located in Chula Vista. Products may be purchased from more than 1500 dealers in the United States and a handful in Canada, as well as directly through our mail order department.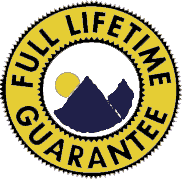 Jandd Lifetime Guarantee
All products manufactured by Jandd are guaranteed to the original purchaser for his or her lifetime against defects in materials and workmanship. This warranty does not cover damage resulting from normal wear and tear, improper care, accident, abuse, or alteration. This warranty also does not apply to seconds and closeout merchandise.

For warranty service, please hand wash your bag(s) thoroughly with warm soapy water before sending. Allow product to air dry; do not use a dryer. Include a note detailing the location and nature of the problem. Damage resulting from normal wear and tear, improper care, accident, abuse, or alteration will be evaluated and repaired at our discretion for a nominal fee. Please email Jandd for a return authorization form, also include pictures and a description of the problem so we can make an evaluation. After you receive the form and information about the repair send to the address below.

Jandd Mountaineering, Inc.
ATTN: Warranty/Repairs Department
642 Palomar St Suite 406-381
Chula Vista, Ca 91911